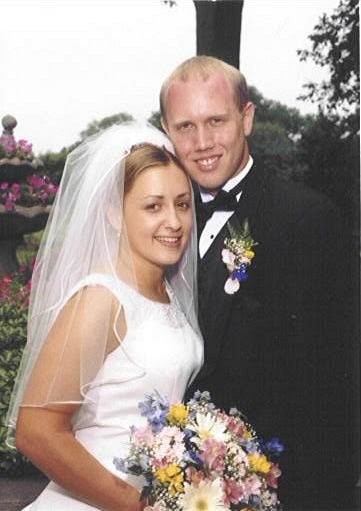 I almost forgot to acknowledge that July 15, was mine and Jason's 8th wedding anniversary! Definitely not an anniversary we'll ever forget what we were doing - holding our 3rd baby and introducing her to Caroline and Bryce. Not exactly romantic, but certainly special.
Do you think we look older? (It's okay to say yes.)
Also, I wanted to wish
Miss Lucy
a happy first birthday on July 15 as well. You are just the cutest thing and we're so happy to have you as our friend! I don't think we'll make it to your party, but we'll have to get to celebrate soon.