I got my birthday gift in the mail yesterday from my totally cool SIL, Kelly (and her husband Jesse, of course). She told me I could open it when it arrived, so I didn't waste any time! And here is what she sent: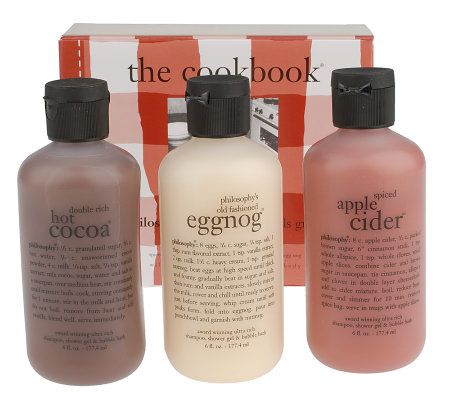 OOOOOOOOOOOOOO! I absolutely LOVE Philosophy stuff! I has 3 -6oz bottles of shower gel/bubble bath in Hot Chocolate, Apple Cider, and Eggnog. Mmmmmmmm! Last night I shared some with Caroline for her bath since I was the one giving the bath and would benefit from the yummy smell there as well. Of course, she chose chocolate (good girl!) and kept trying to taste the bubbles. Then this morning I used the Apple Cider in my shower. I didn't want to get out. It's amazing how realistic they can get that stuff to smell. I felt so festive.
So a big thanks to Miss Kel and UJ!
BTW, I still have my head lump and my head has a nagging ache that won't go away. Bryce is fine. Momma is not.