Today, Caroline decided she wanted to feed Bryce his lunch. I have to say, it was one of the most heartwarming moments a mom can have of seeing her kids getting along and having a good time b/c of one another. Caroline has never showed much interest before, but now she wants to do it at every meal. She managed to get almost an entire jar of baby bananas in to him too. I'm uploading a video of it on Myspace right now so I'll post it when it's done.
One of the things to know about Bryce as he turns 1 year old is that he's a budding comedian. The faces this kid makes are hysterical at times and it's clear he already realizes he's performing for an audience. Mealtime seems to be the time that he likes to put on his most convincing performances though so I like to think of it as Bryce's Dinner Theater. But b/c I was not the one feeding him today, I had a chance to snap some pictures of the faces Mr. B makes as he munches his lunch. Hey that rhymed....
Here's the proud big sister feeding her baby brother: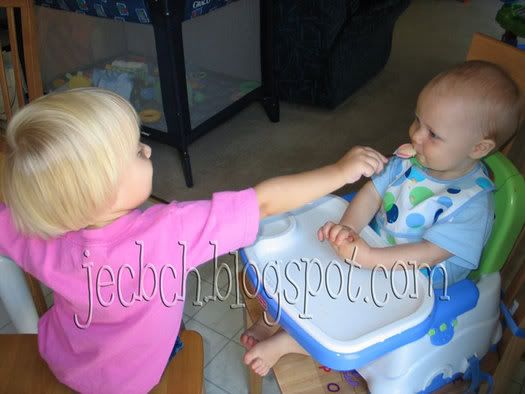 And here we go with the many faces....(Sorry for the Bryce picture overload, but it's my blog anad if you're reading it you must care a little so enjoy!)
Pointing (his new favorite thing to do)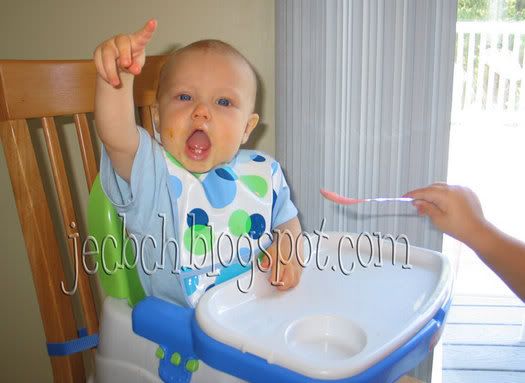 Did I say you could take my picture?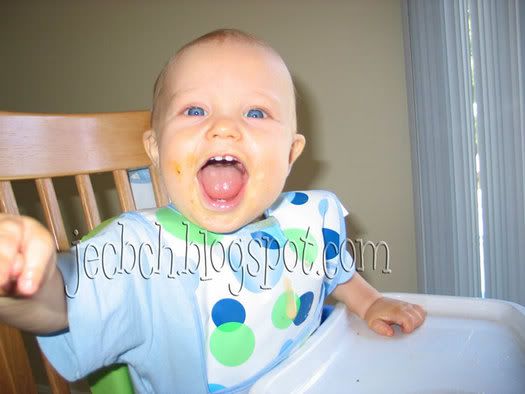 You're letting her feed me???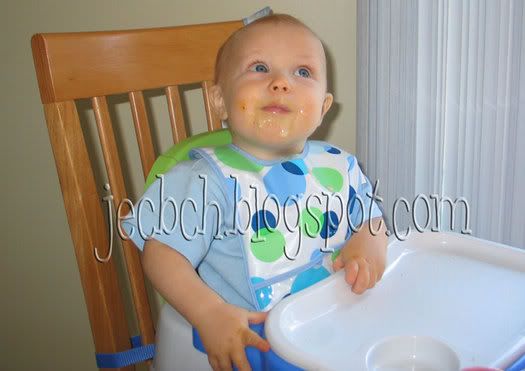 I am a charmer.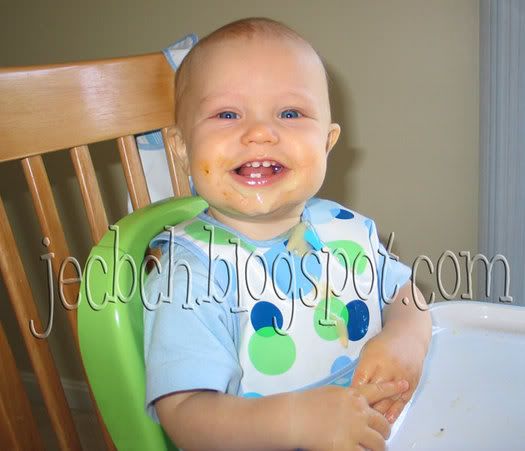 Caroline's favorite - Pie Face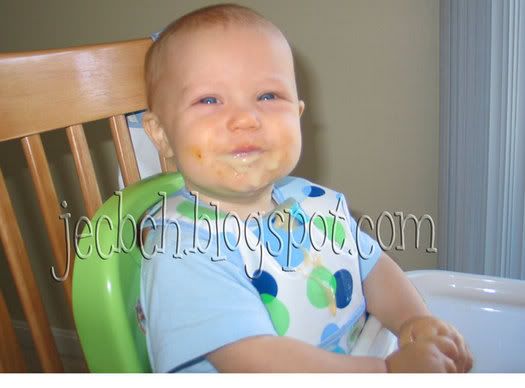 And the classic scrunchy face